New York
An exploration of voice performance, myth and choreographic theatre
PanNYC is a training intensive, directed by Pantheatre's directors Enrique Pardo and Linda Wise.
The aim is the transmission of PANTHEATRE's performance research and training methods, considered by many as one of today's most culturally innovative performance laboratories.
PanNYC addresses professional artists and teachers from all the performing fields. It also includes artists from other fields, scholars and therapists, especially those whose work is linked with the proposals of the late James Hillman who was Pantheatre's honorary president and main inspirational figure.
For information and to register, please contact Debora Balardini at PUNTO 917.402.7961 or email PanNYC.
Make sure you are on Pantheatre's Newsletter mailing list
check CONTACT
organized by Debora Balardini and Sandie Luna
produced by the Nettles Artist Collective
at PUNTO SPACE
located in Midtown Manhattan - West 38th St.
See ARCHIVES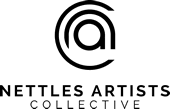 Oracles and Background Singers
Voice Performance & Choreographic Theatre
The idea is to is to reflect and research the practice of background vocalists in choreographic theatre and in voice performance. The spirits of vodou are never far away in soul and rock music, and especially with back-up choristers. Such voices were already hovering over the chorus of Greek tragedies.
These are voices that know better: they are oracular voices. In choreographic theatre we want them to achieve divinatory rank: they are the ones who interpret the texts – not the actor, not the hero, not the book, not the author. These all have their own blueprints of interpretion, but, again, oracular voices know better:. Meaning 'drops' into the backdrop, it rises from the underworld (James Hillman).
See Background Voices article and editorial

Workshops May 30th (Tuesday) through June 5th (Monday)

10am to 3:30pm form Wednesday through Sunday.
Tuesday - Open House 6pm to 9pm

Monday - Presentation 7pm to 10pm
Including an evening laboratory / master class / discussion
Different possibilities of partial participation.
See also :